Quickly scale up your clean
energy portfolio on
one application
Increase financial and energy performance to realize the highest ROI
PowerTrack, our application for clean energy monitoring and optimization, enables smarter and more efficient O&M leading to reduced operating expenses by up to 3-5% and minimizing downtime for up to 1-5% total energy production gain.
All-in-one asset management for your clean energy portfolio
With the clean energy economy offering unprecedented business opportunities, AlsoEnergy empowers asset owners to capitalize on this growing market.

Whether you are managing PPAs, selling energy directly to the grid, or consuming clean energy on site, optimizing the financial portfolio of clean energy assets places great responsibility on the shoulders of asset owners. In addition to maximizing financial and energy yields while reducing costs, you are expected to advise on energy investment decisions to grow the company's portfolio. You also need to provide accurate and current reporting to company stakeholders and are often responsible for overseeing the activities of EPCs, O&M suppliers, and performance engineers.
PowerTrack: The industry standard for renewable energy software
PowerTrack, AlsoEnergy's flagship application now on the Athena platform, is the all-in-one solution to the challenges of monitoring, controlling, and optimizing your entire clean energy portfolio. If you're adding already-installed renewable energy assets to your portfolio, chances are they are already using PowerTrack.
With portfolio-level financial reporting, site comparison information, and line of sight into high-level site performance, PowerTrack provides asset owners with constant visibility into the financial health of the entire portfolio.
Essential insights for every asset owner
With an intuitive interface including data visualization, PowerTrack is an easy-to-use application that provides you with insights into your clean energy portfolio health:
Portfolio-level financial reports, charts, and invoicing
Portfolio aggregation
Power Purchase Agreement management
High-level site management performance
Site comparisons
Customizable dashboards and energy reporting
Management and oversight of other stakeholders and vendors with easy integration of 3rd party CMMS and BI applications
Centralized document management
Warranty duration and RMA services for AlsoEnergy edge solutions
Industry leaders rely on AlsoEnergy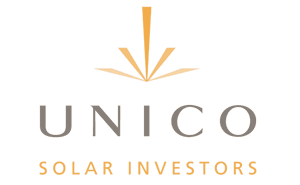 Optimize your renewable energy portfolio
PowerTrack enables you to standardize all your clean energy assets, including sites in the utility, C&I, or aggregated residential sector, on one application. Our solution empowers you to:
Increase financial and energy portfolio performance
Save time and improve efficiencies with streamlined, integrated workflows
Manage all users and all assets on one application
Easily access reliable, up-to-date, actionable data to inform business decisions
Seamlessly add assets to the portfolio with hardware-agnostic data ingest
Experience improved uptime with a dedicated, 24/7 support team