AlsoEnergy is launching PowerTrack 3.0, an updated version of its renewable energy portfolio management application. With a streamlined look and a more intuitive feel, this modernized version of PowerTrack consists of improvements to navigation, site dashboard visualization, and alert management for a more efficient user experience. These advancements improve both user and process efficiency, empowering faster and more collaborative workflows to improve the financial and energy yields of renewable assets.
Further improving the user experience, AlsoEnergy is now providing new in-app text guides to quickly walk users through PowerTrack 3.0 updates. This on-demand quick tour helps users easily and quickly get oriented and immediately benefit from all the new features. Committed to our customers' success, AlsoEnergy also provides additional in-depth training for free.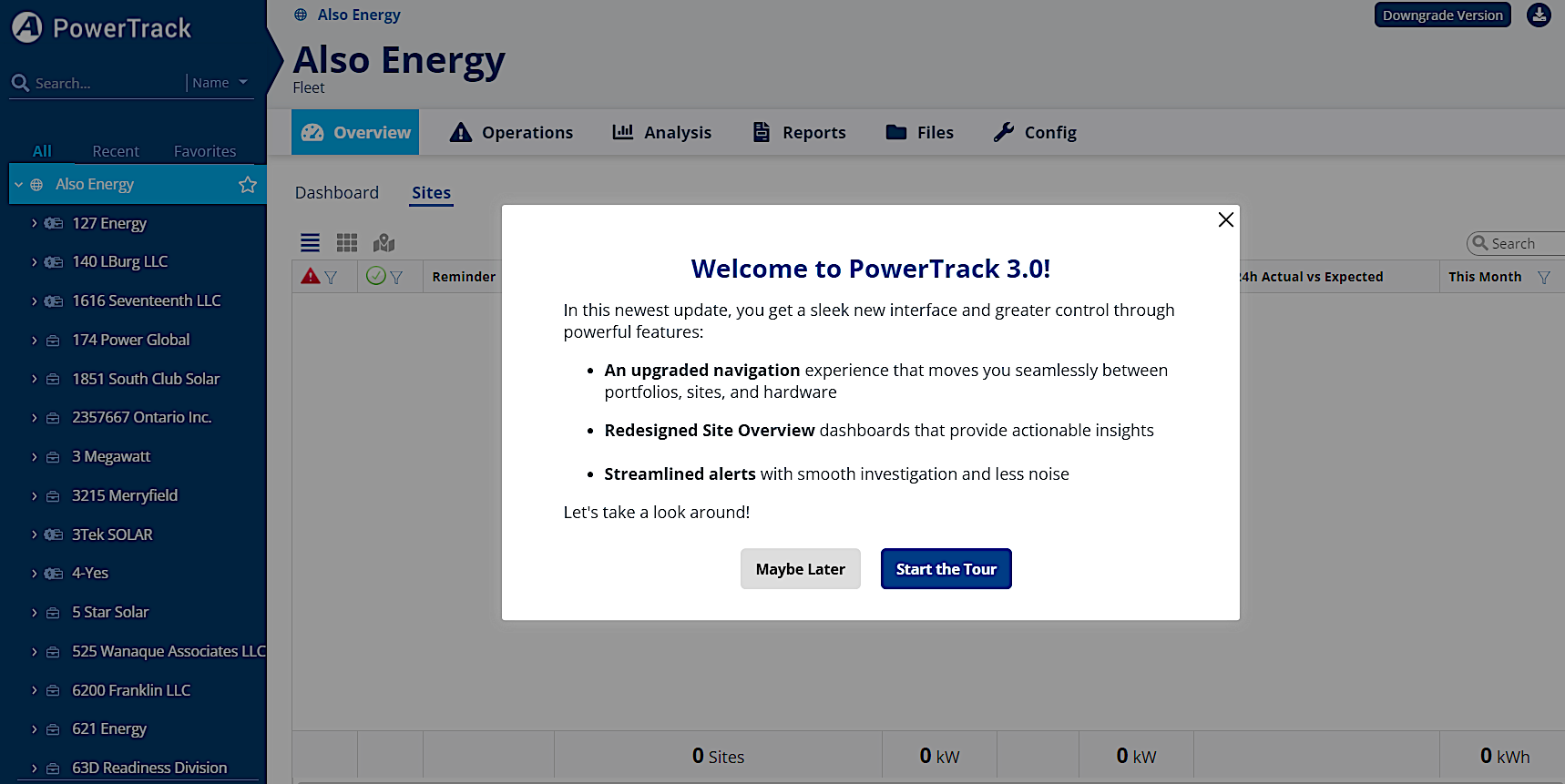 Improved Navigation
PowerTrack now offers a more intuitive navigation by following user-friendly conventions of modern web design. This simplification of site navigation empowers users to move more quickly through workflows, improving efficiency and promoting faster resolutions. Navigation updates include:
One-click navigation to the top-level view by clicking on the upper-left AlsoEnergy logo
Always-visible breadcrumbs at the top of every page synch to current in-app location
Alerts now automatically synchronize with the viewed asset level to reduce the signal to noise ratio
Easily view recently visited assets
Quickly set key sites as "favorites" for rapid access
Files are now always accessible in the top-level menu
Sites with More Insights
Site Overview Dashboards are updated to provide a holistic, at-a-glance overview of site performance. This redesign gives users the ability to:
Keep tabs on current production with the power gauge

Quickly identify anomalies with the new 7-day average comparison chart

View actual and expected performance comparisons for today, yesterday, and the past 30 days
Quickly analyze individual hardware performance
Find all site hardware listed under the Hardware List tab
Easily share links to MiniSites and PowerDisplays, now accessible under custom displays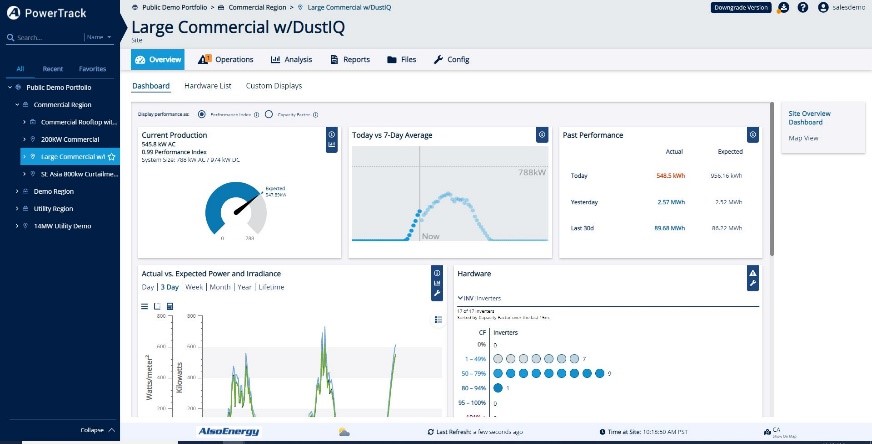 Streamlined User Experience
New features have been added to improve user efficiencies to decrease costs during the site deployment and configuration processes. Expedited workflows include:
Bulk update already-configured hardware with 5 different action items
Export hardware with configurations and re-import bulk updates
Simultaneously view multiple assets in new tabs with a right click
Easily identify problem sites with alerts now categorized by site while in portfolio view
Subscribe to site-specific email alerts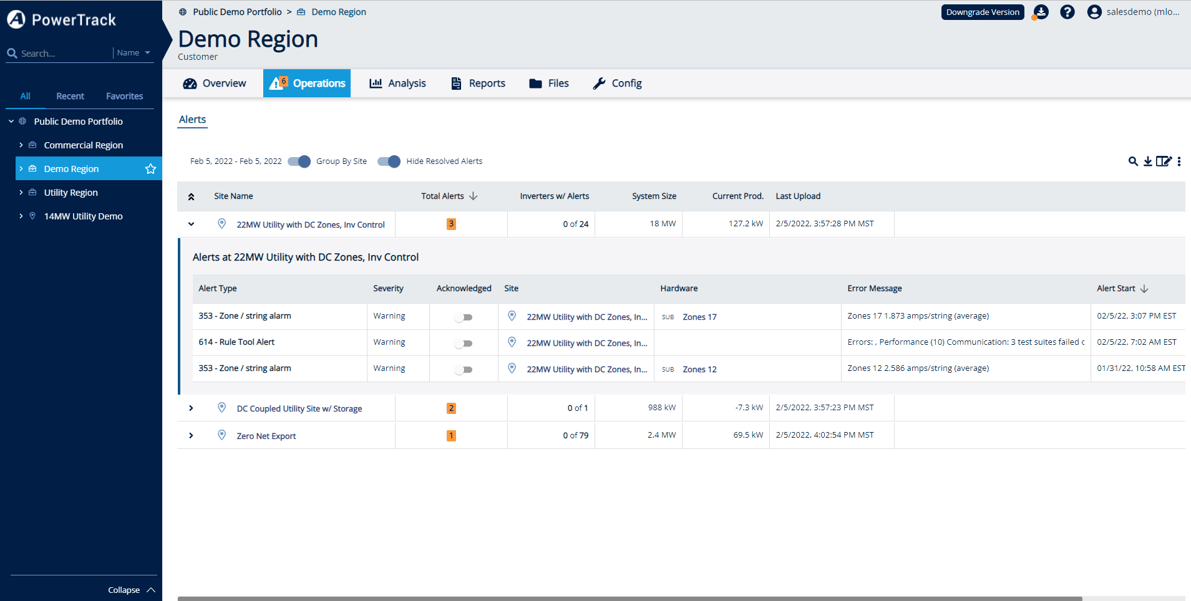 PowerTrack 3.0 is the beginning of continuous improvements and modernizations to the application. Released globally, this updated version is currently available to all users by logging into PowerTrack as usual. For those wanting to continue to use the legacy PowerTrack version, it is still available through the downgrade option but is expected to be phased out later this year.